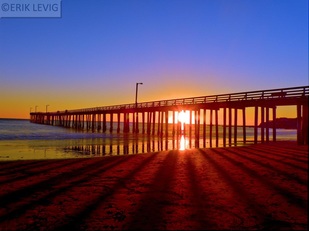 My Book Reviews

---
***Embracing the Dawn Reviews***

Tara rated it 5 STARS

I was actually a proofreader on this book, so I can't review it at The Lesbian Review. However, I loved it so much, that I have to talk about it.

Embracing the Dawn a rich girl/poor girl like I've never quite seen before. Jinx has been out of prison for three years, for a crime she actually did commit, but as a young and stupid youth. She's tried reconnecting with her half sister, but without any interest there, the only family she has are her closest friends.

E. J. is a lesbian, but her kids don't know it. Her job takes her out of town a lot and one-night stands are enough to keep the itch sufficiently scratched. One night at a bar, however, she meets Jinx, and takes her back to her hotel room for a night of fantastic sex. Little does she know that Jinx's niece is marrying her son in two days. E. J. can't seem to keep Jinx out of her head though, so there's only one thing to do: find her and see if maybe they can hook up again.

There's a lot to love about this book. Jinx and E. J. have some high-quality banter and flirting, Jinx is a total sweetheart, and it's just a lovely, solidly paced romance. I especially loved how the level of detail for each sex scene was determined by where they were at in the relationship. I think that was a stroke of genius on the author's part and makes me want to read more by her.

I loved this book and I totally recommend it. It has some small things here and there that didn't really do it for me, but nothing worth actually noting, and I'll definitely be reading this one again.


Without a doubt a 5 star novel.

Embracing the Dawn was written beautifully and it has slipped straight into my 'Favourite' and 'Must read again' shelves on Goodreads.

I was quite taken by Jinx Tanner's story. Her backstory was what gripped me from chapter one. Every time she explained details from her past I was in tears at her struggles and bravery. She was quite a woman someone that I would genuinely love to know. She comes from such a wounded past and deserves the happiness that She and E.J can have. Unfortunately E.J has her own family drama that is stopping her becoming her true self and making things difficult for her and Jinx to be together.

I absolutely loved this book. It was so raw and honest. The story was very believable and I think that's what has stood out from most books I've read recently. Bold Stokes Books have really upped the ante recently with there Authors. This was a fantastic novel. I was gripped from the beginning.

Can't wait to see what's next from Jeannie Levig.

5 stars.

***Threads of the Heart Reviews***

Maggie and Addison rent out rooms in their large home to various women. The relationships between the women and their stories are the basis of the novel. Maggie and Addison have been together for 13 years but Addison is getting restless. Her attraction to Victoria, a client, has the potential to cause huge problems. Dusty is a carefree womaniser – or is she? Tess is getting over the death of her long term partner. Eve has just left her husband and kids and wants to find out if she really is a lesbian. Their individual stories were interesting on their own but the interaction between the characters really makes this novel great. I really enjoyed finding out about them all and the family atmosphere within the house made it all the more special. Maggie was the mother hen and looked out for each woman but she had her own problems to deal with when Addison was attracted to a younger, dangerous woman. I found Dusty a really sympathetic character and liked the change in her over the course of the book. She and Tess were obviously meant for each other but neither could say so. Eve's story of her search for love and her true self was lovely. She represented a lot of women who find they cannot live a lie any longer.

The steamy scenes were so well written and extremely hot – in fact the best I've read in a long time. They were very varied and inventive. I thoroughly enjoyed the book and was so sad to finish it. I wanted it to go on and on!

---- Kitty Kat


---
Review:
-happy sigh- What a beautiful and moving story about five women learning invaluable lessons about love, self-awareness, cause and effect, consequences, betrayal, trust, truth, relationships, friendships, family... and life. I was nervous reading this. With the different POVs, I wasn't sure if maybe one character would be lost in the shuffle, their voice silenced in the cacophony of the others, but that did not happen. Each character was able to speak, to shine, to grow, form, be fleshed out, to endure hardship and then to find resolution to that hardship. Though it would seem as if there would be much confusion with five women speaking in one novel, all dealing with their own angst, all living together in one home (I shudder to think of it), the home they lived in was remarkably peaceful and was, in fact, the focal point. The touchstone for them all. The author did a remarkable job of making me feel as if I were an invisible, empathic observer in every scene. Not only seeing everything that took place, but experiencing every visceral emotion and reaction that each character had. I must admit that I wasn't surprised by some of the things that took place, but they worked well within the scope of the book. I WAS surprised that Dusty and Tess turned out to be my favorite couple, however. I couldn't wait for either of them to appear back on the pages. Rebecca, a secondary character, was even well fleshed out and a wonderfully rounded character. I found myself nodding at many of her wise insights. Finding out that this was the author's debut novel only served to further amaze me. I will definitely be looking forward to reading more by her, lesbian romance or not, and I hope there's another book about these five women or that each couple gets their own book. I want to read more about Dusty and Tess!
---
Maggie and Addison Rae-McInnis have a large house where they rent out rooms. They have the perfect love and they are the mother hens... Well Maggie is, Addison might not be so sure... Dusty rents one of the rooms and is more family than tenant but can she help Addison without losing her anchors? Tess is happy in her room with her work and occasional sex but needs nothing more as she heals from a bad break up. But surely there's more to her story? Then Eve moves in after breaking up with her husband and leaving her young sons. Eve is sure she is a lesbian although she has no experience of what that means. Dusty wants to help her but Maggie thinks Eve doesn't need Dusty's kind of help...

This starts off seeming to be a standard lesfic romance with some nicely drawn characters but becomes more complex and more interesting as Ms Levig throws some unexpected curve balls... Who is Dusty really? What is happening with Addison? Will Eve find her way without getting hurt too badly?

I really enjoyed the story and the characters and look forward to more from this author. I would particularly like more about Rebecca and her brilliant bon mots. A whole book about how she came to be so wise would be welcome if written to this standard. Recommended if you like well written, well plotted lesfic with a host of complex characters.

---
This well written novel introduces several female characters, and the author does a great job of helping readers keep them straight! (no pun intended!) Maggie Rae-McInnis and her partner of twelve years, Addison, own a large, beautiful home in the Hollywood Hills. With three stories, the home is large enough to rent out rooms to other women. Tess, who's partner died in a car crash, Dusty, who enjoys playing the field, and Eve, who is trying to figure out her own identity are the current three renters. Tess and Dusty are long-term tenants, and are close friends of Addison and Maggie. Also playing an important role in this plot is Rebecca, who is a wise woman/seer and gives the different characters insight into what is going on in their lives.
With a length of over three hundred pages, there is plenty of time to enjoy these well developed characters, and to enjoy the author's warm humor.