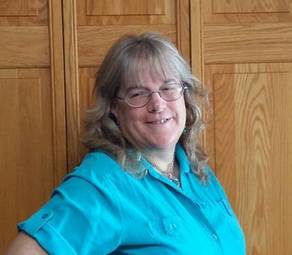 Hi, my name is Jeannie Levig, and I love to write! I write predominantly lesbian fiction as well as some general fiction.
I am pleased to announce my debut novel,
Threads of the Heart,
won the 2016 Golden Crown Literary Society (Goldie) Award in the Debut Author category and received an Honorable Mention in the 2015 Rainbow Awards.
My second novel,
Embracing the Dawn,
a contemporary romance, was released in June of 2016, and is a Rainbow Award winner.
My third novel,
Into Thin Air
, a romantic intrigue was released in January of 2017.
I am currently working on my fourth novel, a contemporary romance entitled,
A Heart to Call Home
, scheduled for release in February of 2018 and available for pre-order now!
I am a proud member of the
Bold Strokes Books
family. As many of my favorite works of lesbian fiction have been written by Bold Strokes authors, I am excited to be a part of this supportive and talented group.
---
---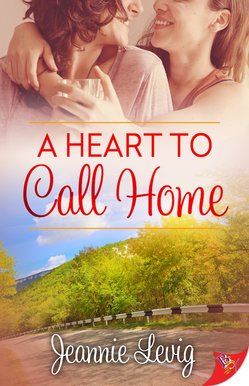 A Heart to Call Home
Dakota Scott has spent her entire adult life trying to outrun her past, but even the privilege and reputation her family name affords her haven't helped her forget. Her mother's mental illness and the memory of the night that haunts her from so long ago won't release her. When the one woman with the power to set her free shows up, Dakota is drawn to her, but she is a painful reminder of everything Dakota has been trying desperately to escape.
When Jessie Weldon returns to her hometown after thirty years of avoiding it, she knows she has demons to face and a conflicted past to resolve, but she has no idea love awaits her. Can she give her heart to Dakota with the tragic past that lies between them?
Read an excerpt and order it now!
---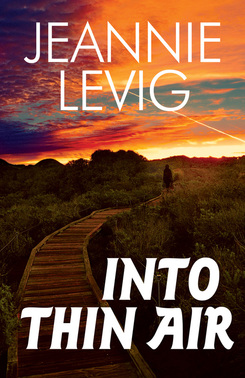 Into Thin Air
Hannah Lewis's life is exactly where she thinks it should be. But when her girlfriend, Jordan, disappears into thin air and she and Jordan's best friend, Nikki, are drawn closer in the search, she discovers that lovers can be strangers and perceived knowledge just as illusory. The more she learns, the less she seems to know, and the more she discovers about herself.
Jordan Webber, a civil rights attorney, emotional economist, and failed monogamist, has her secrets, but none of them account for the sudden turn her life takes as she is ripped away from everything she knows. In a struggle for her sanity, she is forced to confront who she has been and decide if that is still who she wants to be.
When they come together again, can anything ever be the same?
Read an excerpt and order it now!
---
---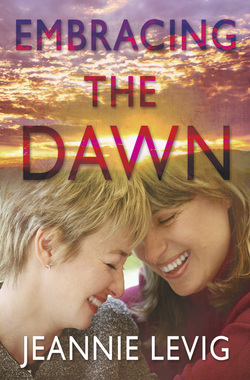 Embracing the Dawn
2016 Rainbow Award Winner - Contemporary Romance Category
Does love have a chance when no one knows she wants it?
Jinx Tanner is an ex-con trying to piece together a life on the outside and heal her relationship with her half-sister who hasn't spoken to her in over twenty-five years. Romantic love is nowhere on her radar. E. J. Bastien is a business executive with her life and heart under control. She has a successful career, a woman in her bed whenever she wants one, and a healthy relationship with her grown children—as long as they don't find out she's gay. She has no desire for romantic entanglements.
When these two women awaken after a one night stand to find their lives inextricably entwined, love has its work cut out for it.
Read an excerpt and order it now!
---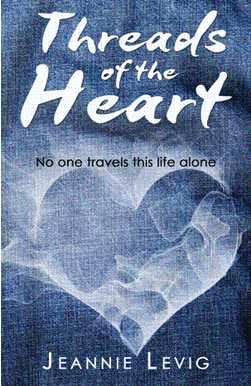 Threads of the Heart

2016 Goldie Award Winner - Debut Author Category
No one travels through this life alone. Our paths cross with others as we make our way.
Maggie Rae-McInnis is happy in her twelve-year relationship with Addison and renting out the rooms in their large home in the Hollywood Hills. Her one nagging fear is that her partner is not as content as she is—and she is right. Addison is a hot mess. Though she loves Maggie, she feels something is missing. When she meets Victoria Fontaine, a confident, sexy, and manipulative younger woman, she is swept into something new, exciting, and a little dangerous.
Tess Rossini and Dusty Gardner, the couple's closest friends and long-term tenants, face their own fears as they navigate the uncharted waters of love, and Eve Jacobs, newest arrival, finds herself on a path of self-discovery.
The love and friendship these women share make up the threads that weave together to form the unbreakable bonds that last a lifetime.
Order now!
Read an excerpt and order here!
---